Instanitymist
Experience Bar

:
---
Posts

: 6
---
Join date

: 2013-04-23

Subject: Shadow Dorm Test Rules Tue Apr 23, 2013 10:59 pm

---

Crimson Shadow Academy- Dorm Testing:Rules:Format:

Test Duels will consist of 2 Match Duels.

Format for Duel Testing:




Quote :

Forbidden List: The most recent Forbidden List must be used
Allowed Cards: [TCG] - [OCG] - [TCG/OCG]
Time Limit: 360
"Enable Priority" must be off
"Don't check deck" must be off
"Do not shuffle deck" must be off
Starting LP: 8000
Starting Hand: 5
Cards per Draw: 1

Banned Decks:




Quote :

FTK/OTK Decks
Stall Decks
Burn Decks
Deck-Out Decks
Exodia

Banned Cards:




Quote :

Archlord Krystia
Mermail Abyssmegalo
Morphing Jar
Number 11: Big Eye
Ultimate Offering
Sky Scourge Norleras
Shooting Quasar Dragon
Stardust Dragon/Assault Mode


Semi-Limited Cards:




Quote :

Flaming Dance - Tenki
Master Hyperion
Rekindling
Blaster, Elemental Dragon of Calderas
Redox, Elemental Dragon of Crags
Tidal, Elemental Dragon of Cascades
Tempest, Elemental Dragon of Cyclones


Limited Cards:




Quote :

Brotherhood of the Fire Fist - Bear
Brotherhood of the Fire Fist - Horse Prince
Constellar Sombres
Evilswarm Cercyon
Elemental HERO Neos Alius
Evilswarm Ophion
Fire King High Avatar Garunix
Lightpulsar Dragon
Grapha, Dragon Lord of Dark World
Judgment Dragon
Assault of the Fire Kings
Constellar Pleadies
Maldoche Hootcake
Black Whirlwing

Scores:Deck Construction: (40 points)

(20 points for each match)



Deck Count - 5 

Consistency - 5 

Synergy - 5 

Creativity - 5 


Duels: (10 points)


Lost Match x-x-? = 0 points.
Lost Match o-x-x = 1 point.
Lost Match x-o-x = 2 points.
Draw Match ?-?-? = 3 points.
Won Match o-x-o = 4 points.
Won Match o-o-? = 5 points.
Won Match x-o-o = 5 points.

Performance: (50 points)

Everything the testee have done on the duels will be taken on consideration, timing, use of possibilities, judgment, combos and the siding options.



1st Match: (25 Points)

2nd Match: (25 Points)


Extra: (4 points)



Using different decks: +2

Attitude: +3

Using the same deck between two matches: -5

Not following the TCG/OCG deck rules: -10 


Overall Possible Score: -10/105Dorm Placement:



Ojama Blue 90 Points or more.

Ojama Yellow 70 Points or more.

Ojama Red 69 Points or less.

Master Marcus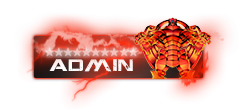 Experience Bar

:
---
Posts

: 133
---
Join date

: 2013-04-23

Subject: Re: Shadow Dorm Test Rules Mon Sep 09, 2013 1:15 am

---

Updated the Testing List

Constellar Pleadies is added to the Limited list
Assault of the Fire Kings is added to the Limited list
Maldoche Hootcake added to the Limited List
Black Whirlwind added to the Limited List

__________________

IT AINT OVER TILL THE LAST CARD HAS BEEN PLAYED